We're committed to helping you find places to connect and grow in your faith and friendships. One of the primary ways we do this is through Connection Groups. In a Connection Group, time will be spent in a relaxed environment sharing thoughts and insights from the previous week's sermon or other study material.
New Fall Series Connection Groups began the week of September 22, 2019. Most groups listed below are running for 8-weeks unless otherwise noted.
Currently Open Connection Groups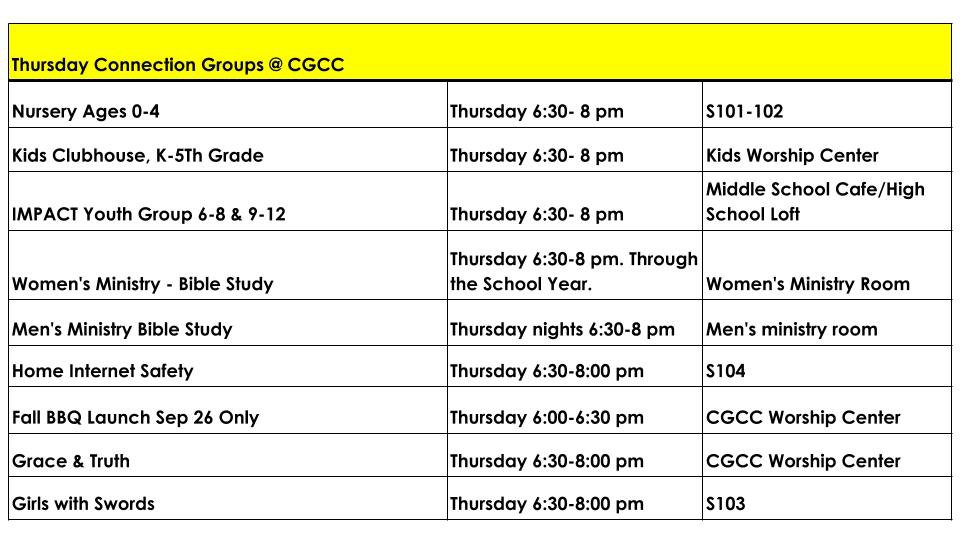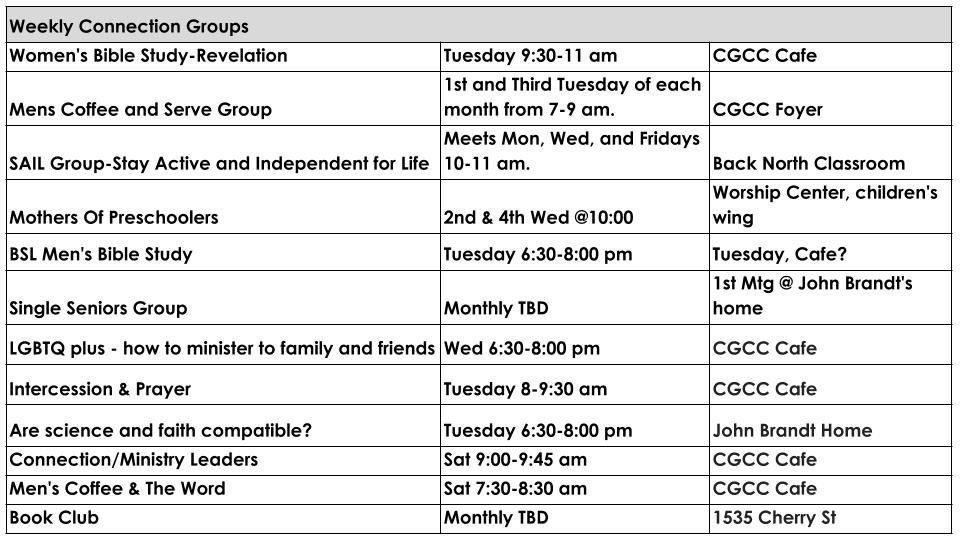 Join a community of followers of Jesus Christ that is fun, authentic, and supportive. As a group of Believers, we want to make Jesus the center of our lives.
Our Middle School and High School Youth Groups meet year round.